If you need help, you can start with the national hotlines below or call us at 510 316 - 7100 or email us or call your local United Way Helpline at their national toll-free line at 1-800-233-4357.





NATIONAL HOTLINES

National Drug Abuse Hotline - 800-662-4357

CDC AIDS Info - 800-342-2437

National Runaway Hotline - 800-621-4000

National Hotline for Missing & Exploited Children - 800-843-5678

Child Find- 800 426-5678

The 9-Line - 800 999-9999

BoysTown Parent/Teen - 800 448-3000

United Way Help Line - 800 411-UWAY

Youth Crisis Hotline - 800-448-4663

For more helplines and hotlines, click here.





To donate to help at-risk youth in your city or to volunteer to build a local ONE HEART FOR KIDS coalition to help secular and faith-based youth groups in your area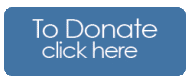 We need YOUR support!